Public Administration: An Art or a Science
Public Administration: An Art or a Science
At a first glance it seems easier to accept public administration as an art. It is just the administration of Government affairs and for most part it does not follow the laws of Science like absence of normative value, predictability of behavior and universal application. So, does that mean we cannot list it into a respectable category of scientific subjects?
There are many authors who ferociously defended it and argued that public administration as an area of study is indeed a Science. The earliest of them was Lorenz von Stein an 1855, a German professor from Vienna who said that public administration is an integrated Science and viewing it just as administrative laws was a restrictive definition.
In modern times, categorizing public administration as Science found favor with many, the most important one being the father of American public administration, President Woodrow Wilson. We shall read more about the Wilsonian view of public administration in the next article, however he mainly emphasized that the objective of administrative study is to discover what government can properly and successfully do and how it can do those things with utmost efficiency with least possible cost of money or energy.
After Wilson another important argument came from Frederick Taylor who wrote a book called The Principles of Scientific Management (1911) in which he proposed to discover one best way of doing things/operation and thus save on cost on time and energy.
Luther Gulick and L Urvick collectively published, Papers on the Science of Administration which reaffirmed its status as a Science.
W F Willoughby stated that public administration like Science has certain fundamental principles which can be generally applied and therefore it is a Science.
However, there still remain certain aspects to be established before public administration can be actually and in real terms, be classified as a Science. The places of normative values in public administration should be clearly defined.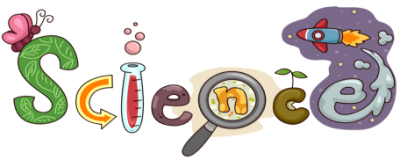 More efforts should be put in to understanding the human nature and dynamics at play in public administration. Lastly, the principles of public administration should derive references from across the worlds, cultures, type of states etc to make them more universal and free of cultural, religious and political biases.
The advent of the modern welfare state itself has added, to the changing approach to public administration. The kind of activities and sphere of works have never been more varied and dynamic and there has been a never before interest in actually improving the efficiency of the government.
Subject matter experts like Frederick Taylor have opened ways to exploration, experimentation, observation, collection of data and analysis based on which principles and laws can be made. There are increasing number of authors like Metcalfe, Fayol, Emerson, Follett, Mooney, and more recently Drucker etc who have written on the subjects of administration.
In-fact Drucker wrote a book called "The Age of Discontinuity" and one of the chapters of the book called The Sickness of Government became the basis of the New Public Management theory popular in 1980s which emphasized the market oriented management of the public sector.
So, one can safely say that with the changing times and more and more studies carried out in the field of social sciences, administration and human relations, the subject of public administration can no longer take the shelter of art and would have to emerge stronger with relevant and fundamental principles like that of Science.
Related Articles
Authorship/Referencing - About the Author(s)
The article is Written By "Prachi Juneja" and Reviewed By

Management Study Guide Content Team

. MSG Content Team comprises experienced Faculty Member, Professionals and Subject Matter Experts. We are a

ISO 2001:2015 Certified Education Provider

. To Know more, click on

About Us

. The use of this material is free for learning and education purpose. Please reference authorship of content used, including link(s) to ManagementStudyGuide.com and the content page url.