Communicating Performance Appraisals
Communicating Performance Appraisals
Performance appraisals enable superiors to know what their team members are upto, evaluate their performances and also give them correct feedbacks so that they know where they are lacking and work on their shortcomings.
The term "Performance Appraisal" generally causes anxiety among employees, which definitely should not be the case. You really do not have to worry about your appraisal if you have worked hard throughout the year.
There is definitely a certain way appraisals need to be communicated among employees. There are organizations where management tends to create unnecessary hype about performance appraisal. In such a scenario, trust me, employees think only about their appraisals and find it extremely difficult to concentrate on their routine affairs. The appraisal process certainly should not disturb your daily schedule.
Let us understand how performance appraisal needs to be communicated among employees.
The rating procedure, appraisal form or any other related information ought to be sent to each and every individual separately. Do not mark a common mail to everyone. If you do not want to take the pain of sending separate mails to everyone, create a common login id where each and every individual can register using their passwords and pull out the appraisal form. The appraisal form generally has information about employee's designation, grade, level in the hierarchy, responsibilities and thus must be kept confidential.
Counselling needs to be done on a one on one basis. Address their queries, confusions in private. Remember, appraisal is a very sensitive subject and should be handled gracefully. Call the employees one by one either in your cabin or conference room and try to find out if they need any help or guidance. Trust me, if you call them in a group, they would never open up. It is unethical to discuss one's performance or salary in public.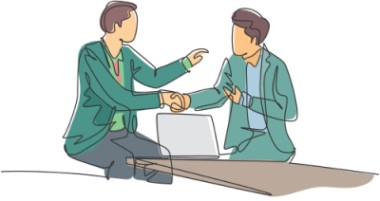 Once the appraisals are done, communicating the same to the employees is another big challenge. The increment letters or appraisal letters should be handed over to the employees either by the functional head or human resource team personally. Do not ask your office peon to distribute the letters. Trust me, it is very insulting. You are not doing any charity. It is their right.
Employee attrition is one of the major problems faced by organizations after performance appraisal. Employees who work only for money quit after a salary hike to negotiate further with any other organization.
Individuals who do not get satisfactory appraisal in any case get demotivated and look for a change. Any employee who does not agree to his/her appraisal or feel has not got what he/she deserves needs to be addressed at the earliest.
Sit with the individual concerned and try to make him/her understand as to why he/she has got a certain rating. Employees cannot always be wrong. If you feel, an employee deserves slightly more than what he has got, kindly reconsider your decision.
Remember, it is always better to give a decent salary hike to talented employees than losing them. After all, if they leave, you in any case have to spend time and energy searching for a replacement.
Employees need to be motivated after their appraisals. Congratulate each and every one irrespective of their salary hike or promotion. Appreciate everyone for being consistent and most importantly loyal towards the organization.
Make sure no one feels left out. Sit with them, give them new realistic targets and guide them as to how can they work together, come out with more innovative ideas and show better performances in the years to come.
Performance appraisal should not be the only method to evaluate or acknowledge employee's performance. Do not be rude to employees who did not perform well. It is absolutely okay to handhold them and give a second chance.
Related Articles
Authorship/Referencing - About the Author(s)
The article is Written By "Prachi Juneja" and Reviewed By

Management Study Guide Content Team

. MSG Content Team comprises experienced Faculty Member, Professionals and Subject Matter Experts. We are a

ISO 2001:2015 Certified Education Provider

. To Know more, click on

About Us

. The use of this material is free for learning and education purpose. Please reference authorship of content used, including link(s) to ManagementStudyGuide.com and the content page url.